VIEW SWIPE ANTI-FOG

VIEW's anti-fog uses a water layer to avoid fogging. However when oil or other particles stick to the lens, the anti-fog performance decreases. "SWIPE ANTI-FOG" can clean the lens by a few finger swipes and clear vision will be restored. Compared to other goggles, the new SWIPE goggle anti-fog lasts 10 times longer.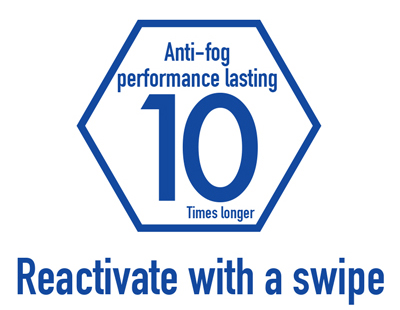 [About SWIPE Performance]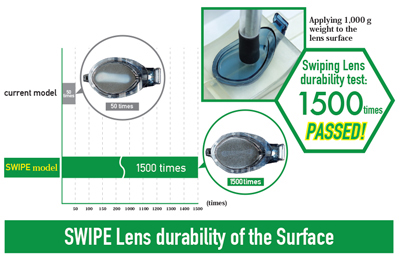 [How It Works]

Anti-fog performs when there is a coating of water on the inside lens surface. Please wet the inside lens surface before usage.
The special anti-fog process is on the inside lens surface. When fogging or distortion occurs from dirt build-up or other particles sticking to the lens, firmly swipe 5 to 10 times with your finger.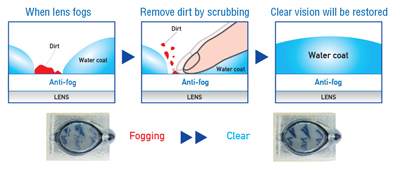 [How To Maintain]

Wet the inside lens surface and firmly swipe a few times with your finger. If dirt or other particles stick to the lens that your finger cannot reach, please rub the lens with a soft, wet towel.
Anti-fog will eventually deteriorate with long term use. When anti-fog does not perform as before, please use an anti-fog liquid from our company. Other company's anti-fog liquid may cause damage or cracks to the plastic lens.

[Swimmers Survey]*


*Results based on opinions from the swimmers who used the SWIPE goggles.
[ Return ]