3D SYNQ TECHNOLOGY [PAT.]


TUSA has developed a unique Fitting Ring that has been built into the Mask Skirt. This technology enables the Mask Skirt to mold to all face shapes providing the perfect fit, seal, and underwater experience.

[Sync to Head Sizes]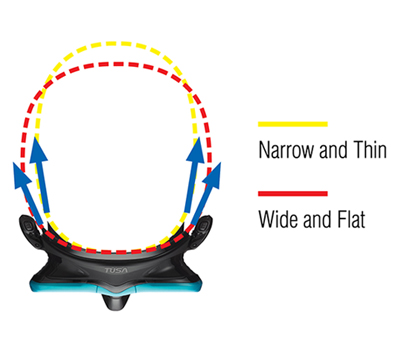 Sync to different head sizes by pulling directly on the fitting ring.
[Sync to Facial Shapes]


Sync to different facial shapes with 'sealing surface' by hinge.
[Freedom Dry]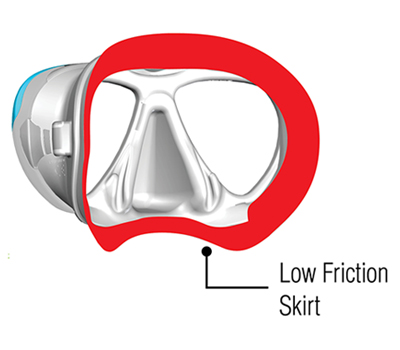 Freedom Dry enhances comfort and fit by utilizing a revolutionary low friction skirt surface. The skirt fitting line (shown in red) features a low friction surface that delivers a superior seal and increases the facial area contact patch while significantly reducing excess skin tension. The result is a soft and supple feeling mask with a dramatically improved seal.
[ Return ]