TUSA SPORT Black Series Mirror Lens Features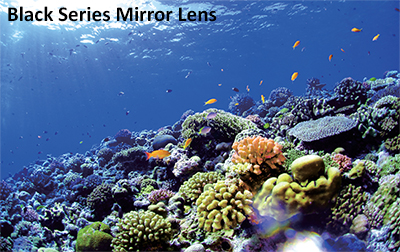 The tinted lens will enhance your underwater experience.
The outer lens has been tinted with red-mirror.
The tinted lens adds back the natural colors that are commonly lost in water.
The tinted lenses add natural colors back to the water when standard lenses do not.
The tinted lens will improve your underwater view even when water conditions are poor.

Notes: Individuals experience may vary.
[ Return ]